When the Boston Celtics and the Orlando Magic meet Sunday in Game 7 of their back-and-forth playoff series, the most interested observers will be in Cleveland. That's where the Cavaliers are resting as they await their opponent for the Eastern Conference finals. Having gone undefeated through the first two rounds of the playoffs, Cleveland has played the minimum eight games thus far. Meanwhile, Orlando will be playing its 13th game, and the Celtics will log their 14th after going the distance in consecutive series.
If that sounds like an enormous difference in terms of rest, well, it is. This decade, no conference finals has featured two teams with a difference of more than three total games played over the first two rounds. The Eastern finalists will enter play with a five- or six-game differential.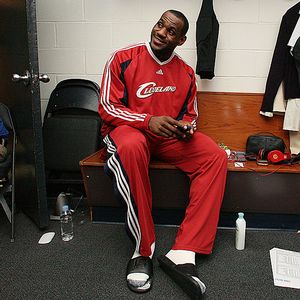 Nathaniel S. Butler/NBAE/Getty ImagesShould LeBron be enjoying his time off?