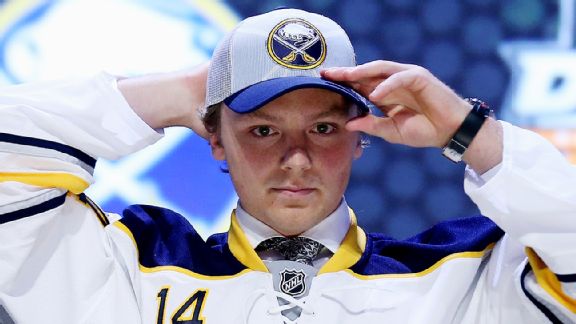 Bruce Bennett/Getty ImagesReinhart, pictured above, was drafted No. 2 overall by the Sabres in the first round of the 2014 NHL Draft.
PHILADELPHIA -- The NHL draft is first and foremost about distributing the league's future talent among its franchises, but it's also an opportunity for each team to assess its overall needs and set the course of the organization for the coming weeks and months. With that in mind, we set to grade each team's efforts at the hockey-palooza that is the draft weekend. Each team received a grade for the talent they managed to acquire and another grade for how well the team's fortunes fared in the same 48 hours.
Corey Pronman provided the talent grades and emptied his notebook (including re-printing each first-rounder's scouting report from Friday's live blog) to give you a comprehensive glimpse at each team's future, while Frank Provenzano graded each front office's weekend.