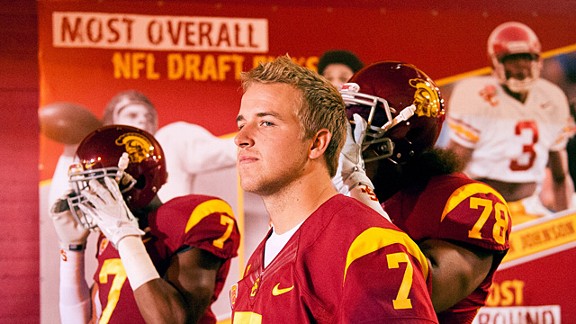 Jonathan Moore/Getty ImagesMatt Barkley might be the top QB off the board on Day 2 of the NFL draft.
More Kiper NFL draft content
Second-round mock | Round 1 winners and question marks | Best available on Day 2
Let's be clear: this is mostly for fun. In taking a look at the second round, I'm looking more at sensible fits and proper value. Call it a mock, but the actionable intel at this point isn't great because teams are evaluating and looking at different options until the last seconds. As I put this together, be certain that every team with a second-round pick is still engaging in an internal debate about who to select. There are no certainties.
A couple things I see off the bat: