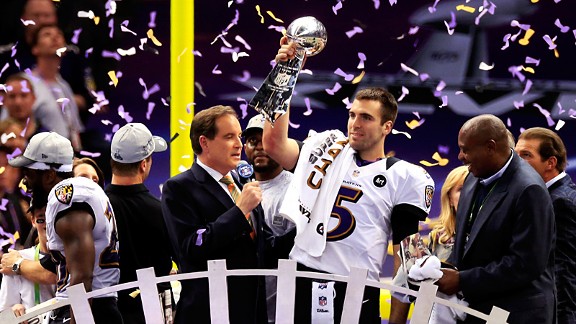 Jamie Squire/Getty ImagesJoe Flacco's postseason made him the NFL's highest-paid player.
With Joe Flacco now under contract for the Baltimore Ravens, the big talking point is the money, and it should be. Adam Schefter is reporting the deal comes in at six years and worth $120.6 million, making Flacco the highest-paid player in the league. But does he deserve that distinction?
Based on his overall past performance, it seems clear that Flacco is being vastly overpaid and that his new contract is out of balance with the NFL's QB pay scale. So what does he have to do to justify the contract? Continue to perform as he did this past postseason. Otherwise, Flacco could make some very mediocre quarterbacks look like bargains by comparison.