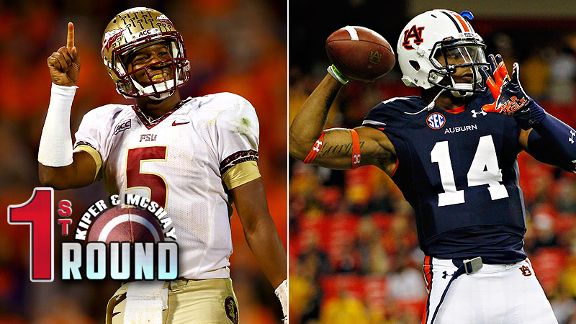 Getty ImagesJameis Winston's Florida State team has the talent edge over Nick Marshall's Auburn squad.
Each week during the college football season, Mel Kiper and Todd McShay kick off the week by settling a debate, and then look at emerging NFL prospects and peek ahead to next week.
The discussion: Can Auburn beat Florida State in the BCS national championship?
Todd McShay: Absolutely. I'm not making an early prediction; I'm just saying that I give Auburn a great chance to win this game.