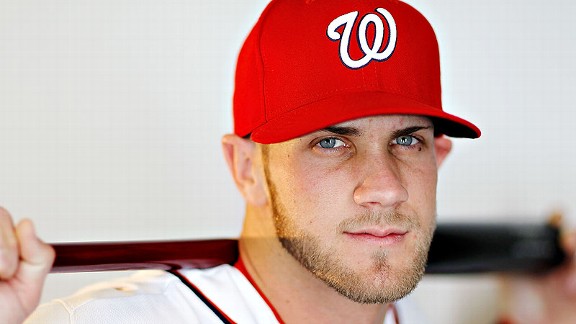 Mike Ehrmann/Getty ImagesReady or not, Bryce Harper will make his Major League debut Saturday.
Friday afternoon, the Washington Nationals announced that phenom Bryce Harper would be called up for his major league debut Saturday against the Los Angeles Dodgers, taking the place on the roster vacated by the injured Ryan Zimmerman. The Nats have recent experience with quick promotions of all-world prodigies, having two years ago done the same with Stephen Strasburg.
While Strasburg's career went swimmingly right from the start -- with the exception of that pesky little major elbow surgery -- it would be smart to temper those Day One expectations from Harper. Very few players, even the best prospects in baseball, explode from the minors as fully-formed superstars.