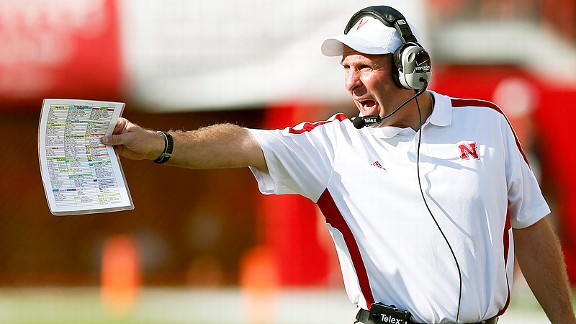 Joe Robbins/Getty Images
I had never met
Nebraska Cornhuskers
coach Bo Pelini until July, when we were both at ESPN headquarters in Bristol, Conn., for the college football "car wash." He was a nice guy, and pleasant to be around -- which is to say a far cry from the guy who on Monday said
"we don't need him"
about beloved former Husker, local hero and national champion quarterback Tommie Frazier, after Frazier had been critical of Pelini and his staff following Saturday's loss to UCLA.
And he was nothing like the person you heard in the 2011 postgame rant released Monday on Deadspin.com, in which Pelini dropped several F-bombs and bashed fans for being "fair-weather." Pelini has since
apologized
.
Needless to say, neither of these developments, in the wake of a tough home loss to UCLA, have been good for Pelini's job security. He has quickly joined Texas' Mack Brown and USC's Lane Kiffin as coaches from brand-name programs on the hot seat just three weeks into the season. The questions now: Just how bad is it for Pelini? And how high should the expectations for this program be right now?