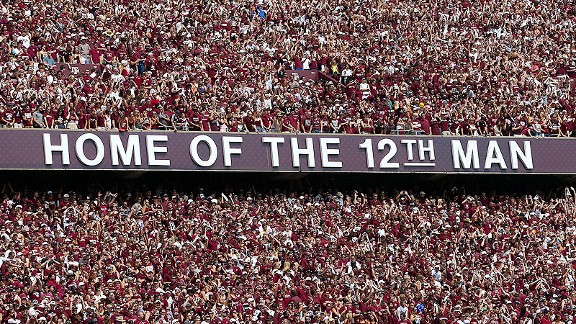 Ronald Martinez/Getty Images
12-12-12 is the ultimate day for Texas A&M, the school most associated with the 12th Man tradition, and for Seattle Seahawks fans.
Playbook gets a lesson on the tradition from Jackie Sherrill (who created an all walk-on 12th Man kickoff team), Red Bryant (who played at A&M and now for Seattle), the Seahawks' fan club president, and a couple of the 12th Man team members at A&M.
Read the story from Doug Williams of ESPN Playbook
.